Authorized Factory Certified Auto Service
You can trust the work done by Scott's Coach Works because we have been officially sponsored by a variety of dealerships. This means we are authorized to repair a vehicle to the "Factory Certified" specifications. Our team has completed extensive specialized training for BMW, Lexus, Infiniti, and Mercedes Benz to properly repair your vehicle just like it would be at the car manufacturer's own factory.
As a Certified Body Shop, we use genuine OEM parts that fit perfectly and are more reliable than cheaper aftermarket parts.
Experienced Automotive Technicians
Our Factory Trained Technicians have even been certified to work on aluminum vehicles, which require special care. Aluminum is a more finicky material to work with than steel. Common repairs such as the damage after a fender bender requires special tools and training. As more automakers embrace aluminum, (Mercedes Benz, Ford, Audi, Tesla, Jaguar, and Infiniti) consumers are facing the challenge of finding repair shops qualified to work on the alloy. Here at Scott's Coach Works, we have taken the necessary steps to train our technicians with the best tools available to properly repair your vehicle back to factory specifications. Scott's Coach Works is proud to be one of the leading luxury Phoenix car paint shops.
Auto Paint Process
All new parts get prepared and cleaned for painting.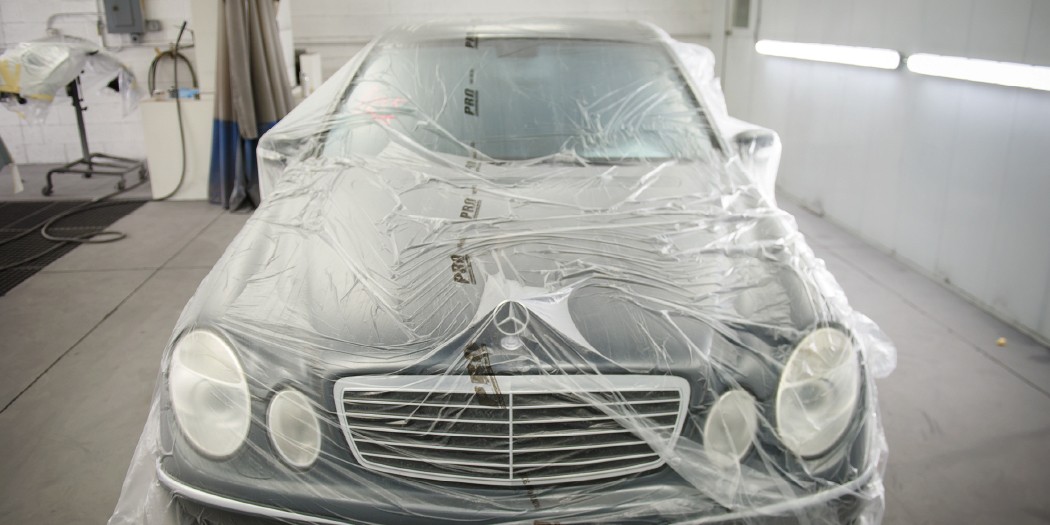 Repaired parts get primed to protect from erosion to factory specs.
After all parts have been prepped for paint they get sealed with factory sealer to further protect them from the elements.
They then enter the Paint booth where they get the base coat applied.
Next, a clear coat is applied to give the glossy look and to protect the paint.
Next, the paint is cured.
Finally, we color-sand and buff the paint to get any imperfections out.
Monday - Friday: 7:30am to 5:30pm
Saturday: 8:30am to 12:00pm
Sunday: Closed
From our professional office staff to our experienced technicians, you'll feel confident that you've chosen Scott's Coach Works. Come see for yourself, we're definitely not your typical body shop!